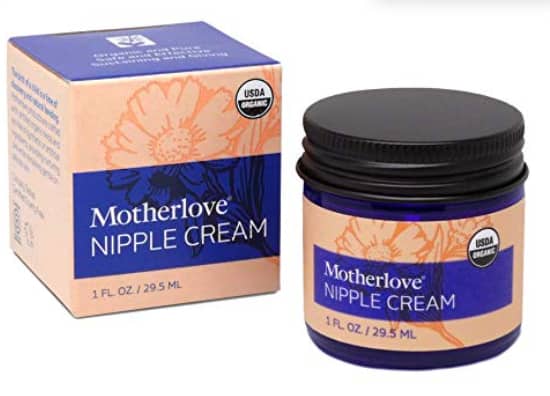 Breastfeeding Moms and Nipple Cream
OUR TOP PICK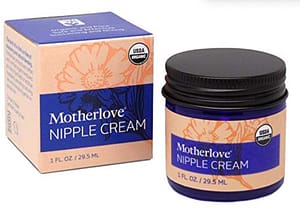 When you need the very best cream for sore nipples, Motherlove provides safe and effective products. The company began in 1990 using herbs and natural ingredients for healing and to support breastfeeding moms. This is our top pick for the best nipple cream for breastfeeding mothers.
Breastfeeding your newborn baby is rewarding and healthy for you and your baby. But those first few days can be difficult. Trying to get your baby to latch on to your breast and making sure you have enough milk are the top concerns. But after a few days of this new process, you may end up with sore nipples that become dry, cracked, and tender. This makes breastfeeding painful for the new mom.
The well-established La Leche League International organization for lactating moms has a good explanation for the main cause of sore nipples:
"Sometimes babies latch deeply, but slide down the nipple during the feed—watch for more distance between his nose and your breast. If this happens, break the suction and re-latch your baby, being sure that he is well supported." LLLI
They anticipate only the first few days may lead to sore nipples, but some moms may have sore nipples longer or more often. We've included some valuable information in this article on the best nipple cream to use when breastfeeding your baby, but remember, if sore nipples get worse, ooze, or show signs of infection like redness, seek help from a medical professional!
After the excitement of pregnancy and labor, the next journey of parenting begins: breastfeeding. Both mom and baby have to work together to get the hang of the process of nursing, and during this phase, you may experience some discomfort or pain. But the best nipple cream can help in these painful situations.
The 5 Best Nipple Cream for Breastfeeding Mothers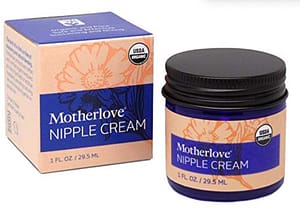 Breastfeeding allows you to really establish a bond with your new baby and provide perfect nourishment for their development. But when nursing your baby, nipples can become sore, cracked, and painful. Motherlove Nipple Cream is an organic salve that's made with olive oil, beeswax, Shea butter, marshmallow root, and calendula to reduce pain, inflammation, dry skin, and cracks. There's no need to wash off the cream before you nurse your baby—it's perfectly natural and safe! And we love that Motherlove offers a Satisfaction Guarantee: Full refund for any reason customer is not satisfied.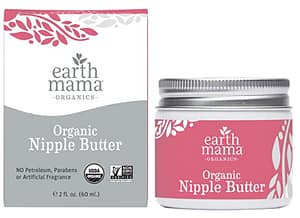 This nipple butter made by Earth Mama is a great organic remedial butter for dry and sore nipples. It's soothing and moisturizing and rich in botanicals made with all 100% natural ingredients. Earth Mama adds no petroleum, parabens, or lanolin and is a non-GMO Project Verified cream and does not become sticky. Organic herbs, certified by the Oregon Tilth, help to reduce swelling and irritation and this cream can be used prior to nursing your baby without washing it off. This is a high quality, restorative cream!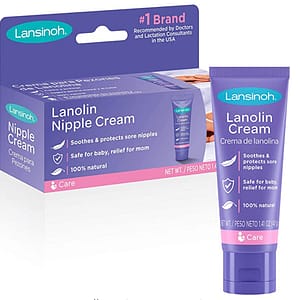 The Lansinoh Lanolin Nipple Cream contains the purest medical grade lanolin to be safe for you and your baby and does not have to be washed off before nursing. There are no preservatives in the cream and all the ingredients are natural and hypoallergenic. Mother's will love the long-lasting protection and relief from this HPA lanolin that provides complete relief for cracked, dry nipples. Make breastfeeding more comfortable and rewarding for you and your baby by applying this cream for nipples in between feedings.
Medela Lanolin Nipple Cream offers their Tender Care formula for not just relief, but protection for nipples while nursing. There are no irritants in this silky, healing cream for nursing moms and it's hypoallergenic for people with skin sensitivities. Skin dryness and cracking is healed quickly and remains moist and supply to prevent further chaffing. Medela made this cream for sore nipples to go on smooth and soft without dripping or stickiness.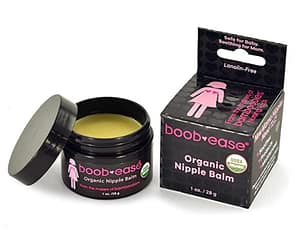 Bamboobies Organic Lanolin-Free Nursing Balm is certified organic by the Oregon Tilth and is a non-toxic, baby and mom healing sore nipple salve. The hypoallergenic, gentle ingredients are safe for anyone with allergies or just to be sure there are no chemicals being transferred to your baby. Olive oil, Shea butter, and beeswax are combined to create this soothing balm that is safe enough to use between every feeding. No worrying about baby—balm can be applied before nursing and does not have to be washed off.
What Causes Sore Nipples?
Although sore nipples may only last the first few days of adjustment to breastfeeding, this can be an ongoing problem. Besides the baby's tongue being too short at times, there are other reasons like the mom's milk drastically increasing within a couple of days after birth and going home. The pressure on the nipple can tear at the sensitive skin.
Your nipples will be pulled by the baby's sucking and it will take a bit of time for the skin and tissue to get used to this tugging. One way to help with this is to be sure and detach your baby from your nipple when the baby is ready so you don't have to pull them away and cause irritation to the nipple. Showers and bathing can further dry out your skin and the skin of your nipple. Using a natural body wash with beneficial oils is a good idea and using nipple cream will relieve and possibly correct any problems with your nipples.
Nipple cream may only be needed for a few days or weeks, but if you need to use it, be sure to get a cream you like and one that works for your skin's needs.
How Do You Choose The Right Cream For Your Nipples?
There are several kinds of cream for sore nipples from nursing. The choices include lanolin-free, contains lanolin, organic or natural, non GMO, and hypoallergenic. Most research states that one cream is not better than the other, so it is up to the mom's preference and what she finds best for her baby.
One consideration is whether you can breastfeed right after applying nipple cream. Organic and natural balms are the best so you won't have to wash it off before breastfeeding. We love the Motherlove Nipple Cream Certified Organic Salve which only contains organic ingredients that are safe for you and your baby. There is some concern lanolin's can contain trace amounts of pesticides but products like Lansinoh Lanolin Nipple Cream, 100% Natural Lanolin Cream for Breastfeeding are made with purified lanolin and removed any free wool alcohols.
Some creams may have odors that the baby does not like and may cause baby to not want to nurse. Look at the ingredients if you think your baby may be fussy as some moisturizers like Shea butter and olive oil may be organic, but do have an odor.
How Do I Use Nipple Cream?
Rub on nipple cream or salve after breastfeeding to relieve your nipples and heal your skin before the next feeding. That gives the cream time to soothe the soreness and prepare your breasts for the next feeding. Organic and natural creams typically do not have to be washed off, but you may have to use a warm, wet washcloth if your baby doesn't like the odor of the balm.
One you apply the cream leave it on to provide lasting healing and relief to irritated or dry nipples. Apply whenever you feel like you need some moisturizing and especially before going to sleep. Some nipple creams can transfer oil to your clothing, so be aware of how much cream you use before getting dressed.
CONCLUSION
When you choose breastfeeding, you choose to nourish your new little one with nature's original and best supplement—breast milk from mom! Learning how to breast feed and continuing to offer your baby breast milk for as long as you can, may cause your nipples to suffer from dry, cracked, and chaffed skin. We did the homework and picked out the top products so you can buy the best nipple cream for breastfeeding mothers!