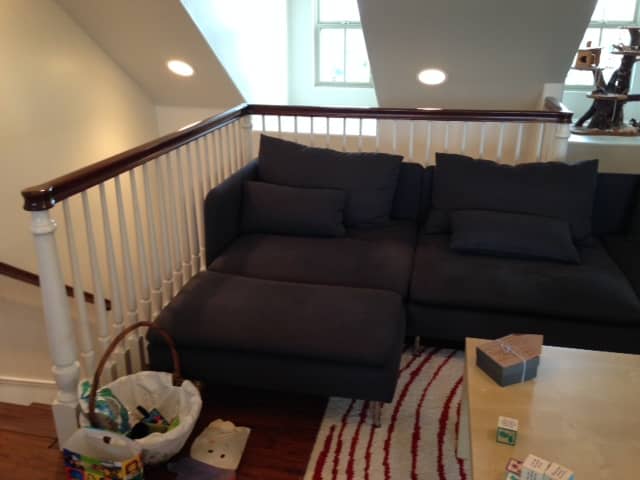 There is an old joke that says, "If you want to learn to take risks, watch babies do their thing". Babies are fascinated by their surroundings and everything around them that they can't stop exploring and getting to places with every given opportunity, without minding the seeming danger lurking.
Babies are officially the most adventurous creatures on earth, and theirs is an adventure born out of curiosity and innocence. And as they attain proficiency in mobility, it only gets worse.
For parents, from the time their babies become toddlers to the early stage of them learning how to walk, can be one of the most frustrating periods of parenthood. So while babies are exploring, parents are deploying tactics to stop them from exploring. The safety of babies is paramount to their parents and no doubt, adventures are risky especially coming from babies.
SO SHOULD YOU STOP THEM??
No! Not because you shouldn't, but you simply can't. You can't always be around them 24/7, besides the few seconds it would take you to reply a greeting or get something from the bedroom, is more than enough to activate their adventurous side. In the words of a mom,
"We realised we couldn't stop him from climbing, so we had to think of ways to keep him safe even while climbing"
Relax I'm not implying you should let them off on their own, rather quit trying to stop them, instead employ safety measures that would reduce the risk of injuries or damages. Moreover climbing and playing is an opportunity to develop a baby's knowledge, abilities and instinct, also a way to build strength and balance.
WHAT DO YOU DO
You should strive to keep them safe. As earlier said, preventing them from climbing, may not be the best option, it might even be an effort in futility, you can, however, employ other safety measures. Below are tips to keeping a climbing Baby safe;
Be Prepared
Do not be caught unawares, you should prepare for the time when your baby starts gaining control over his body movements and begins to make an attempt in running, throwing things and climbing. Having the constant consciousness of the possible harm or damage he could cause himself will help you take proactive measures.
Get a first aid kit: Nobody wishes or hope for injuries, but I think its safer to anticipate injuries when you have kids around and be prepared to handle some unpleasant experiences.
Keep your work number and contact information in a visible and easily accessible place in case of an emergency when you are absent from home.
Keep the doctor's number close because you may be needing more than just a first aid kit.
Climb proof your house: remove things that could aid his climbings
Make sure frames, mirrors and bookcases are securely and strongly fastened to the wall: Babies would always want to pull things or climb up to get something.
Remove certain furniture from their pathway: side stools, small tables especially with sharp edges, bookcases, step ladders, broken furniture and other breakable things.
If they are furniture your child is likely to climb, make sure they are well placed, well balanced and sturdy.
Affix protective paddings to furniture, hard surfaces, coffee table and sharp edges
Bring down from high places any attraction that would aid his desire to climb. For example toys or books.
Be conscious and sensitive to spills around the home. Be sure to clean them immediately.
Never take your eyes away from your baby: This may not always be possible but if you must leave, make sure you return immediately.
Never leave babies all to themselves: if you will be absent, get an adult to watch over your baby.
On Outdoor
If they must play outside, always be there to guide and direct them or it should be under the supervision of an adult.
Remove ladders and anything that would aid climbing. If you have a store, lock them up in the storeroom
Be sure to provide helmets and protective gears if they must play outdoor or ride bicycles
Take away all objects and obstacles from the sidewalk and outdoor step
Diversion Technique
One good thing about babies is that they can be easily distracted, diversionary techniques can be efficiently employed to curb their urge and want to always climb. Below are tips to keep them distracted
Babies love watching cartoons: you can play his favorite cartoon or kiddie show and that will keep him engrossed for a while.
 Read stories to them or keep them busy with children' books with pictorial narratives
Get them their favorite toys: it could help keep them busy.
You could give them tasks of drawing or writing.
Teach them to Climb Down
After employing some of the above tactics, you still may not be successful at deterring your baby from climbing they are only acting their age and level of understanding. Rather than think of stopping them, you can provide alternative safe climbing options, watch them climb and teach guide them to climb down. However, if you must teach them to climb and climb down, practice this on safe platforms so they don't experiment in your absence.