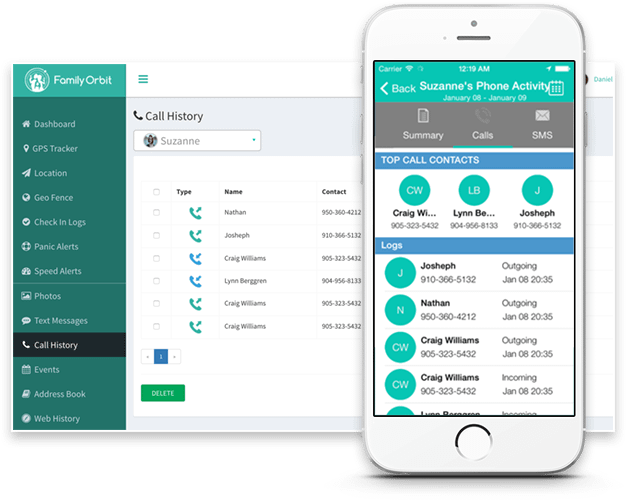 Growing up for most parent, internet is not something they think about. But for modern kids, never have they been completely shut away from the internet. Parenting has somehow become a serious task as many kids now spend most of their free time on the internet, surfing, searching, and chatting.
It is no shock that many children spend more time on the internet than their parent. For parents with kids, disconnecting their children from the internet is not an easy task. Apart from the time factor, there are several contents that you are not sure will benefit your kids that are deposited on the internet. Supervising your kids can become another issue as they have numerous modes of connecting to the internet.
This has led to the creation of Parental Control Services. The software is designed to help parent protect their kids from unhealthy contents on the internet, limit the time they spend on their devices, and also prevent their kids from exploring applications that carry high risk and protect them overall. So, what the application basically does is protect your kids, whether they are browsing on their phone or computer. That sounds great, right?
The End to Parental Communication?
No, this application is not designed to stop you from having constant and quality communication with your kids. In fact, the best way to train your ward is by letting them see whey they need to flee from some internet-based contents. Help them see that your restriction is based on love and care for their welfare. This breath healthier results.
Kids seek for privacy but help your ward understand that keeping tab over their activities is not the same as breaching their privacy. Let them see that you completely respect their privacy. Trust-building is essential.
Many parents have failed in this regard, not that they aren't keeping watch over their ward's activities, but they do this so much that they become a spy. And for the kids, they seek ways to bypass your expertise. They outsmart you as the parent, breaking even the best of monitoring system you can develop.
Undoubtedly, good values will help you reach your goal of protecting your wards against predators that are endlessly searching to hunt them down.
Monitoring Devices Used by Your Child
While you were growing up, your family PC was kept in an open space, where even your mum can see what you are doing while in the kitchen. With a single parental control unit, you and your siblings were effectively protected from the internet.
Those techniques do not hold water in this century. There are several internet-connected devices used by kids, and parents seeking to protect their children must as well buckle up to match the technology as they unfold.
Before choosing one parental control utility service, ensure that it is supported on all devices in your household. For a large family, installing the control coverage on individual devices might not be realistic; it can also be very stressful. You might opt for a whole-network solution. Your options might include Open DNS or Circle with Disney.
With these systems, all contents coming on your children devices will be filtered clean. This filtering will be done at the router level before it hit their screen. Not one person in the household under the router is overlooked, all contents will be efficiently scrutinized.
Time-Limits, Website Filter, and Applications
Content filtering in this context means blocking your children access to offensive materials which might include violent contents, porn, or hate contents. The effectiveness of the filtering is subject to the system being browser-independent, and working on the secure (HTTPS) sites. Your smart kids can easily bypass the security of the HTTP filtering when it is not active.
They only need to make use of another secure anonymizing proxy website, or some other sophisticated browsers. Some solutions come with options to enable SafeSearch permanently on your system. The best one, of course, will provide you with details of websites visited and other web activities of your children.
Another beautiful feature is Access Scheduling. On some control applications, you can provide a weekly schedule for usage of devices, or limit the use of internet. Some systems are designed to do the two. Designing a weekly data cap is not a bad option for your kids too.
Messaging and Social Media
That you effectively control their internet use, that you know their friends and also control what they do is not sufficient enough. Are they still permitted to select movies themselves? Their taste might be unhealthy truth be told. But something worse is those they connect with on social media. Their friends you never get to talk about, either because of the volume or because you see no reason to do so.
As much as you want to protect your kid, it might feel like breaching their privacy if you want to see all the people they chat with on social media. In this condition, you might switch to open discussion to know what your kids are doing. This does not require any spyware, and it only requires love and patience.
You can control the messages that enter your child device, but that applies to SMS text, and maybe some of their call history. This won't work on messages entering via WhatsApp, and other messaging applications. If you use Social Media Tracking, its ability might not go beyond Facebook monitoring leaving many loopholes behind.
You need to speak with them to give you their details in most cases or advise them to install the tracker applications. Well, they can disconnect this at will. Trust me, the best way to approach this is to be on the same page with them.
Remote Management and Notification
Your kids will spend most of their time on the internet, no doubt. But with some parental control services, some applications help you keep a strict watch on all your child's activities. You can easily set rules and see their notifications as they enter. One good example is Family Orbit. It helps you manage all activities your kid is involved in, and if they break any of the rules set, you receive an instant notification on your own device. Control can be either offline or online.
Advanced Features
Individual applications come with advanced features that make them stand out from other control applications. Some can track your kids YouTube history, access their present location, lock down their device, and divert their attention. These advanced features make the application more effective.
Conclusion
With the right tools, you can easily monitor your kids activities on the internet. You need to trust them though, help them see you as their friend. Only then can you achieve true success.