Tips & How to Guides
How to Replacing the Laptop Hard Drive And Reinstall the Operating System? 9 tips &tricks
Hard drives are one of the major components of a laptop system that is needed to run the operating system and BIOS, and when it stops working, the Operating system won't be able to be loaded, moreover, the computer won't start to begin with. so you will know in this article about replacing the laptop hard drive and reinstall the operating system.
Accordingly, people will have to replace hard drives for many reasons like a failed hard drive, insufficient storage, or even if the hard drive is slow and they need a faster one instead.
Then, when you consider replacing your hard drive, you have to consider the Following Factors:
Storage capacity
The newer interface
The speed is attributed to more rapid rotations of the disk inside the unit itself.
You can also buy a new SSD hard drive instead of the older HDD.
In case your hard drive may be failing; you would need to replace it. A stationary hard drive's average lifetime falls between five to ten years, maybe less, in case the hard drive is exposed to physical circumstances like changing temperatures and humidity, and not also to forget the physical shocks. But the first thing to know is how it is failing; so to begin with, here are three signs of hard drive failure:
A computer that's processing slowly, freezing infrequent basis
This can be caused by millions of reasons and a hard drive that is failing could be one of them, especially if this occurs post a fresh installation or during Windows Safe Mode. In case you want to exclude it from the reasons, you can run a host of diagnostic tools
Corrupted Data and Bad Sectors Accumulation
Such issues can be reflected in so many different ways such as:
Messy files or folders names
When you open, move or save a file, a random message appears
Fail to open some files
Corrupted data laying in your files
Files or folders disappearance
These can be a sign of a virus interfering with your files and folders, but on the other hand, can be a result of bad sectors within your hard drive.
Strange sounds:
If there are some strange noises coming from your hard drive itself, in fact, that would be a clear sign of a troubled hard drive. Such noise is called click of death, and you would be lucky if you were able to save some of the data on your hard drive when such trouble happens!
So, What Should You Do When This Happens?
First thing first, back up your data and your Windows Computer to the Cloud.
The second thing, replace the hard drive.
Before throwing away the old hard drive, make sure to wipe the drive in order to avoid any third party from recovering your personal data.
So How to Replace a Hard Drive? Follow the following steps:
1. Remove the Old Drive
Turn off your laptop first and make sure you have unplugged it. Open the computer case, find where the hard drive is, and then remove the power cable and data connector from it, then remove the screws and take out the old hard drive.
2. Install the New Drive
Do the reverse of step 1 to put the new hard drive in.
3. Reinstall the Operating System
The physical replacement is done now, afterwards, you should reinstall the operating system. A fresh installation of windows would be the very best option in order to avoid any issues of data corruption or any other issues related to the software.
How to Install Windows 10 to A New Hard Drive?
Firstly, you have to know Windows 10 specifications and system requirements which are:
· Processor: 1 GHz or faster compatible processor or System on a Chip (SoC)
· RAM: 1 GB for 32-bit or 2 GB for 64-bit
· Free hard disk space: 32 GB
· Graphics card: DirectX 9 or later with WDDM 1.0 driver
· Display: 800×600 screen resolution
· Internet: To activate Windows 10, and required to add Microsoft account
To install Windows 10, Follow These Steps: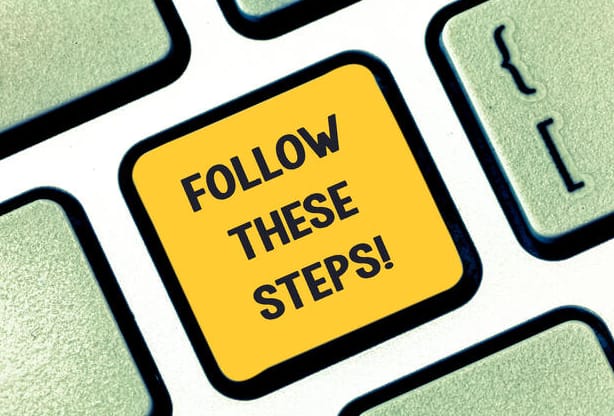 1. Create a bootable Windows 10 installation USB that provides support for UEFI mode or Legacy BIOS.
2. Temporarily disconnect all non-OS-related hard drives.
3. Boot the settings of UEFI firmware.
4. Boot from the Windows 10 installation flash drive on your laptop.
5. Select your language, time and currency, keyboard input, and output preferences methodology then click next.
6. Press the install button now to initiate the installation.
7. Enter the product key in order to activate Windows 10 then press next.
8. If you clicked I don't have a product key in case you don't already have, then you'll have to select the edition you are planning to install and press next.
9. Tick the I accept the license terms box and press next after that.
10. Press on custom: install Windows only (advanced) option.
11. Choose if you want to install it with Legacy BIOS or with UEFI.
12. The installation of Windows will now start.
13. When the installation is done, you will be welcomed by Cortana (if supported) to help you set up windows 10.
14. Select your region then press "Yes".
15. Select your keyboard layout and press "Yes".
16. Select Add Layout or press "skip".
17. The Windows setup will start checking for network connection.
18. Select how you would like to set up (pro) or choose how you will connect (in the case of educational or enterprise).
19. Then create a local account or a Microsoft account.
How To Create a Microsoft account?
a. To create a Microsoft account:
Type any of the email addresses, phone numbers, or skype names you have used to register for your Microsoft account then press "Next".
Enter your Microsoft account password then press "Next".
In case you used the Microsoft Authenticator App to secure your Microsoft account, approve the request when you get its notification on your Android or IOS phone.
In case you have turned on two-step verification for your Microsoft account without using the Microsoft Authenticator app, then select How You Would Want to Get Your Code and then press "Next".
After receiving the code, enter it and press "Next".
If you want to use a PIN, enter the exact one you want to use and then press "Next".
Turn on/off your preferred privacy settings then press "Accept".
Press either "Yes" or "No" for activity history for your Microsoft account.
Check if you want to back up your files with OneDrive on your desktop.
b. To Create a Local Account:
In the case of Windows 10 Home (version 1909 or lower) type the bogus phone number 1234567890 into the phone/email address field, press "Next", then the offline account link that is located at the bottom-left of the Confirm your phone number screen. (This won't work with version 20H2 of Windows 10)
In the case of Windows 10 Pro or Home version 2004, click on the "offline" account link located at the bottom left.
In the case of Windows 10 enterprise press on the domain join instead of the link at the bottom left.
Afterward, press the limited experience link located at the bottom left.
Enter the preferred username for your local account and press "Next".
Enter your chosen password and press "Next".
Retype the password again for confirmation then press "Next".
Select the first security question, type your preferred answer, then press "Enter".
Select the second security question, type your answer, and press "Enter".
Select the third one and type the answer, and press "Enter".
Turn on your preferred privacy settings and off the ones you don't prefer then press "Accept" post finishing.
Check if you want to enable Activity History or not.
Check if you want to use Cortana or not.
Windows setup will start getting things ready after you finish.
For Network Discovery, press on yes (on) or no (off).
When the installation is done, you will be welcomed by Windows Welcome Experience.
Then in the final step, Install your needed drivers on your laptop.
Don't let your hard drive fail again!
Conclusion
A hard drive is essential or you won't have a laptop! So make sure to keep on checking it every once in a while, and know-how to replace it and reinstall the operating system. And that previously mentioned guide has all that you need to know in order to do so safely-perfect.
FAQS of replacing the laptop hard drive and reinstall operating system.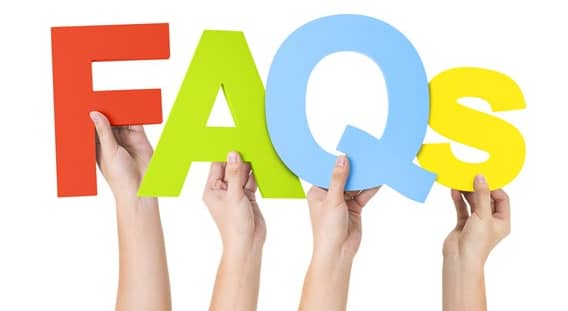 Do I Need to Reinstall the OS After Changing the Hard Drive?
No, you can make a clone of the old one on your new hard drive using tools such as Macrium.
Can I Swap My Hard Drive With the OS to Another?
In most cases, this won't work. Because The OS will usually fail to boot.
How Do I Transfer My OS from One Computer to Another?
Insert the USB into your computer, then restart it, and then follow the onscreen instructions.
What if the Cloning Wasn't Successful?
In case of that, you can use the new Windows 10 Fresh Start tool to install a fresh new copy of the OS. Go to settings, update and choose security, recover, then press get started.
Can a Computer Work Without a Hard Drive?
It won't be able to work everything efficiently without memory hardware, but it can do so without a hard drive. Merely, computers can be booted over networks, via a USB drive, or even with a CD or DVD; which you will be asked to select when you try to run a computer without a hard drive.