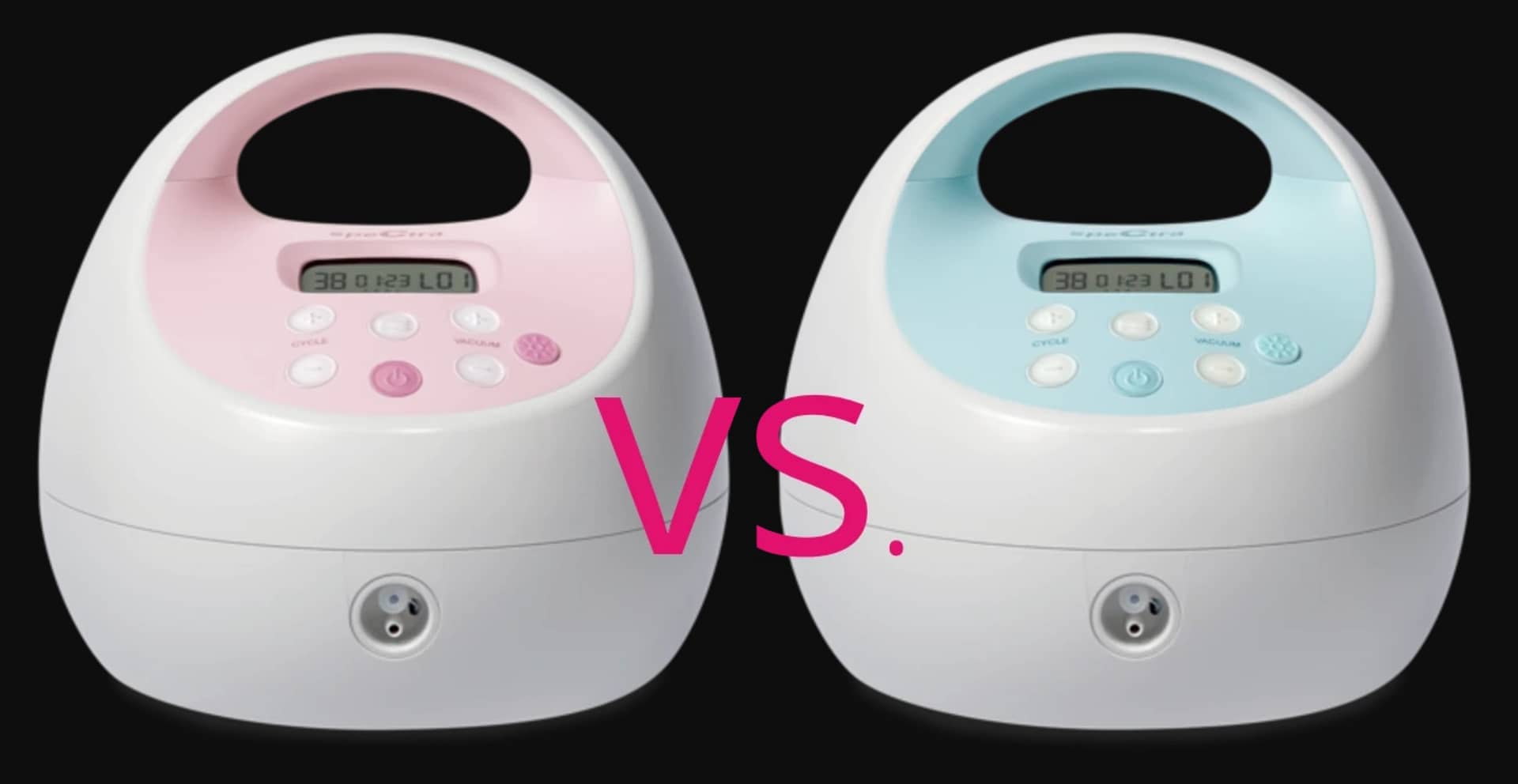 It's common knowledge that the benefits of breast milk outweigh the benefits of artificial milk formulas. It's safe to say that breast milk is better for your child's immunity and well-being.
Some women find it hard to keep up with the frequent feeds, especially those who need to return to work soon after the delivery. Others have medical conditions that necessitate using a breast pump. For example, it can help with relieving engorgement and dealing with mastitis.
Using a breast pump will also help you maintain an adequate milk supply for your child. Besides, it allows you to give your partner or other caregivers a chance to help out with feeding your baby.
This is why we wanted to talk to you about two of the most popular breast pumps that you can find on the market today; the Spectra S1 and S2.
The reason we chose Spectra pumps is that they're known for their excellent quality. The two models we have here provide hospital-grade breast pumping. It's the main reason why many lactating women use them every day.
So, before we go into any details, let me wrap things up and give you a quick idea about which of these two is more suitable for you.
Spectra S1 vs. S2: Short Answer
The Spectra S1 is more convenient than the Spectra S2. It has a rechargeable battery, which makes it easy to use no matter where you go.
However, it's more expensive. This makes the Spectra S2 a better option for women who want to save some money. It doesn't have a battery, but it does have the rest of the features you get with the S1 model.
Spectra S1 vs. S2: Specs Comparison
| Pump | Spectra S1 | Spectra S2 |
| --- | --- | --- |
| Battery | A built-in, rechargeable battery that can last up to 3 hours | No battery |
| Color | Blue | Pink |
| Weight | 1.1kg | 900g |
| Cost | More | Less |
Spectra S1 vs. S2: Full Comparison
1. Battery
As mentioned earlier, the Spectra S1 comes with a rechargeable battery. This enables working mothers to manage their jobs without struggling to keep up with their babies' nutritional needs. Also, it makes the pump an excellent option for mothers who travel a lot.
The battery life is about 3 hours, which is enough for you to have a couple of solid sessions before considering a recharge.
On the other hand, if you buy the Spectra S2, you'll get a power cord and an AC adaptor. The good thing is that you'll also get a car adaptor. You can simply pump in your car if you can't find a source of electricity to start using the pump.
Unfortunately, there's no built-in battery and no capacity to add a disposable one, either.
Winner: Spectra S1
2. Pump features
Both Spectra models feature a closed system that prevents the milk from flowing backward into the pump tubes. This significantly reduces the risk of contamination and ensures that the milk reaches your baby free of molds and bacteria. Moreover, it makes cleaning the pump a much easier job.
There are 12 different suction levels that you can adjust to have the optimal suction power that your body can tolerate. The pump will save your preferred settings so that you don't have to readjust it every time you need to use it. The feature saves you a lot of time and makes the pump more personalized.
Spectra pumps are quiet with a powerful motor and a suction rate that can go up to 250 mmHg.
Last but not least, you can configure your pump to be used as a single pump if you need to, or you can use it to express milk from both breasts at the same time.
Winner: Tie
3. Accessories
Each of these pumps comes with a power cord, 2 wide-neck bottles to store your dispensed milk, breast flanges of 2 sizes, tubing, and backflow protectors.
Winner: Tie
4. Price 
Last Amazon price update was: December 3, 2023 5:46 pm
It's not a surprise that the Spectra S1 is more expensive than the S2. The battery is worth the extra money. However, if you think that it's not necessary or you need to save some bucks, then the Spectra S2 is the ideal option.
Winner: Spectra S2
What's to Like and What's Not to Like About the Spectra S1 and S2
1. Spectra S1 
Spectra - S1 Plus Electric Breast Milk Pump for Baby Feeding
as of December 3, 2023 5:46 pm
2. Spectra S2 
Spectra - S2 Plus Electric Breast Milk Pump for Baby Feeding
as of December 3, 2023 5:46 pm
Final Thoughts
Every breastfeeding woman should have a breast pump. Even if you don't use it daily, you might find yourself in a situation where using a pump is your best option.
Don't hesitate to consult your doctor if you experience any unusual symptoms while breastfeeding. Usually, your physician will recommend using a breast pump and help you understand how to use it.
All in all, Spectra models are top-notch. I hope you can now make an informed decision about which of these two models suits you better.