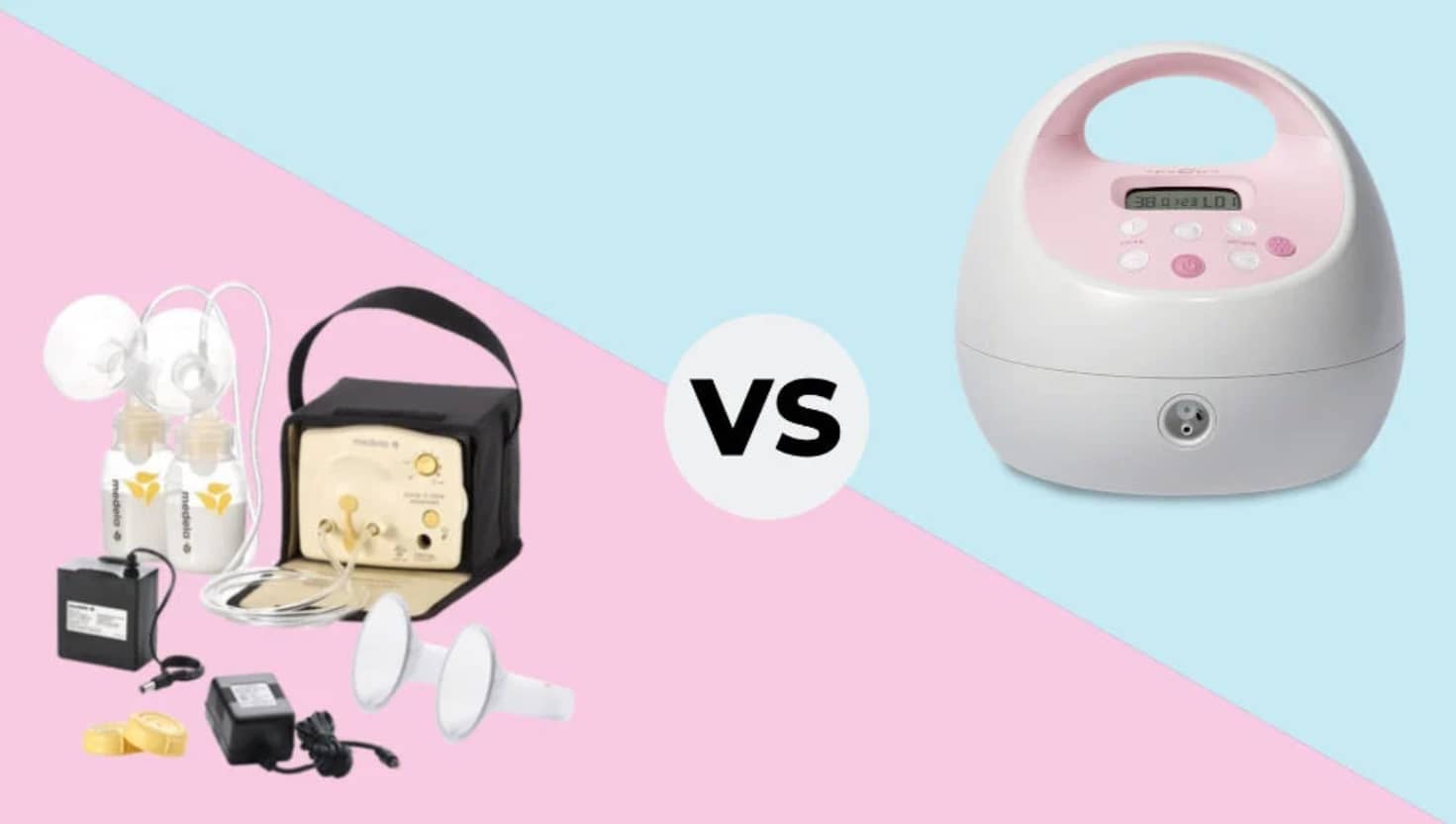 When you're expecting, many things go through your mind. If it's your first pregnancy, things like choosing a breast pump can be very confusing.
For mothers who need to return to work soon after the delivery, having a breast pump is crucial. This is why I decided to talk to you about two of the most popular breast pumps that you can currently find; the Spectra and Medela breast pumps.
In this article, you'll learn the difference between these two pumps. This way you can make an informed decision about which one is more suitable for your needs.
Spectra vs. Medela – Short Answer
Spectra models are newer, and thus, you should expect them to be more advanced than the Medela ones. The right answer to which is better depends on what you're looking for.
If you want a customizable pump with many options to aid the expression process, then a model like the Spectra S1 will suit you best. Meanwhile, if you want a more affordable and user-friendly pump, then the Medela Pump in Style makes for a better option.
Spectra vs. Medela – Specs comparison
Pump
Spectra
Medela
Controls
2-phase pumping, expression and massage modes
2-phase expression technology, 1-touch let-down
System
Closed with backflow protection valves
Open system (except Lactina, Sonata, and Symphony models)
Portability
More portable
Less portable
Noise Level
Quieter
Louder
Special Features
Night Light mode, a timer, most models. like S1, have built-in, rechargeable batteries
A battery adaptor is included, comes with a soft case for storage
Warranty
2-year warranty on the motor

90-day warranty on parts and accessories

1-year warranty on the motor

90-day warranty on parts and accessories
Spectra vs. Medela – Full comparison
1. Closed System vs. Open System
Spectra pumps use a closed system to express the milk. There's a barrier between the pump tubing and the expressed milk. This prevents the milk from flowing backward into the tube.
On the other hand, Medela models, except Lactina, Sonata, and Symphony, use an open system. With these pumps, there are no barriers to separate between the milk and parts of the pump. This exposes the milk to different pollutants. Besides, the residual milk inside the tube forms a good environment for bacterial growth.
With that being said, it's crucial to note that with an open system, regular cleaning and sterilization of the parts of the pump is a must.
It's important to clean closed-system pumps as well. However, if you do it every once in a while rather than consistently, it won't threaten your baby's health.
Winner: Spectra
2. Single vs. Double Breast Pump
Both brands support double pumping. This indicates that you can either express milk from one breast at a time or both breasts in the same session.
Double breast pumping saves you time and doubles the amount of milk output in each session. Also, studies have shown that it increases the fat content in the milk because it drains the breasts more effectively.
Winner: Tie
3. Adjustability
Both pumps allow you to adjust the suction speed and vacuum strength. This feature is added to mimic the natural mechanism that happens when a baby stimulates milk flow in the mother's breasts.
First, the massage mode stimulates the let-down reflex to encourage the flow of milk. The same process happens when the baby first latches to the breast. Then comes the expression mode. It's slower but with stronger suction power.
As mentioned above, you can change the suction speed and the strength of the vacuum with both models. However, with the Spectra models, speed and strength are adjusted separately. This allows you to customize your pumping sessions.
On the other hand, Medela pumps feature a single dial that allows you to simultaneously adjust the speed and the vacuum strength as a single entity.
It might sound like a drawback when using a Medela pump. Regardless, many mothers find this feature handy because it makes the pump pretty straightforward. They don't have to try to figure out the right configurations and when to switch between the two modes.
Winner: Spectra
4. Noise Level
Spectra models are quieter than the Medela ones. If this is your first time using a pump, you might think that this is not much of an issue, but trust me, it is in some circumstances.
Using a Spectra pump next to your baby won't wake them up. Also, no one can tell that you're sitting in your office using a pump to get your baby's meal ready.
Meanwhile, if you have a dedicated area for nursing at your workplace, then you can use a Medela pump without worrying about the noise.
Winner: Spectra
5. Portability
It's safe to say that both pumps offer portable models. Yet, it's hard to tell which is more portable because different models from each brand have different weights and designs.
However, I'll give credit to both brands, because you can always take the pump with you anywhere you want.
Winner: Tie
6. Parts Availability
Spectra is a relatively new brand. It's not easy to find a replacement for lost or damaged parts. With the Medela pumps, the parts are available in many stores, and you can also buy them online.
Moreover, Medela models are generally compatible with a wider range of bottles.
Winner: Medela
7. Affordability
The price of the pump is one factor that every mother will consider before making a purchase.
There's no surprise that the price will depend on the model of the pump. However, the most popular Medela pump, the Pump in Style, is more affordable than the Spectra S1, and less affordable than the Spectra S2.
These two Spectra models are the most popular, so chances are, many women will end up with one of them when looking for a Spectra pump.
Spectra vs. Medela – Pros and Cons
1. Spectra
Spectra - S1 Plus Electric Breast Milk Pump for Baby Feeding
as of December 4, 2023 8:41 am
2. Medela
Medela Manual Breast Pump | Harmony Single Hand Breast Pump with Flex Breast Shields for More Comfort and Expressing More Milk
as of December 4, 2023 8:41 am
Final Thoughts
Both Spectra and Medela offer excellent pump models, but the slight discrepancies between the two brands can make or break your purchase decision, so consider them carefully.
Hopefully, this article outlined the features of each brand and gave you an idea about which of their top models you should get.