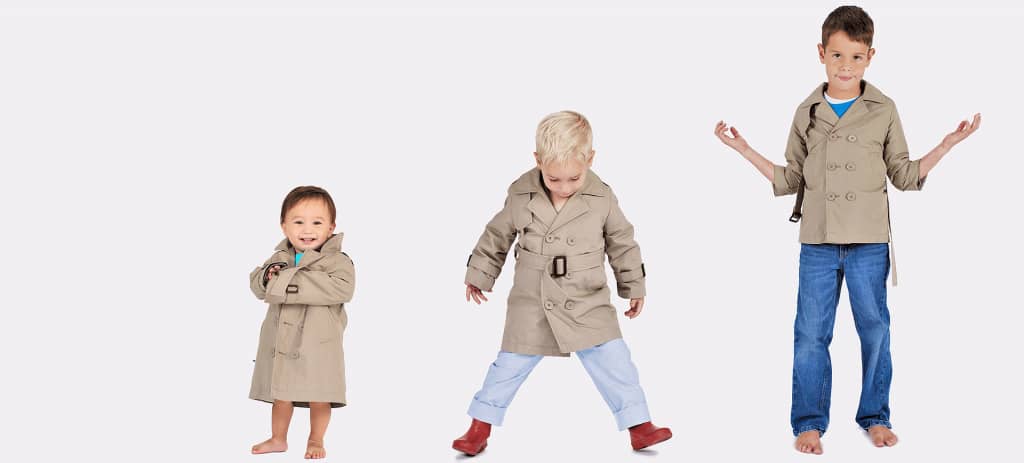 The Swoondle Society is a thriving online clothing Society that was founded by Jen in 2016. The struggle started when Jen was digging through her children's stuff in search of the perfect wear for them. She couldn't find something that fit, hence she searched for a place where he could trade in her daughter's outfit for other cute items that will fit her.
The Swoondle Society has since then grown into a thriving online clothing trading platform that offers high quality clothing for all customers across the world. The mission of the Society is to create an easy yet hassle-free marketplace that is fun-filled for all customers to trade their children's clothing for other fitting wears. This has led to their customers getting the best materials for lesser fees.
Their task has resulted in having lesser textiles in landfills, and more in the home of happy parents.
Services of The Swoondle Society
There is one basic service offered by the Swoondle Society. From their store, you can shop for several clothes for your children. These clothes are all second hand, and they are all in good condition, they are of high quality, and offered at very low prices.
Their system includes offering you the opportunity to trade your kids outgrown clothing for their new favorite that will fit them perfectly. You can trade tops, bottoms, dresses, skirts, sportswear, swimwear, footwear, clothing accessories, and costumes.
How to Swoondle
So how do you Swoondle? Here are the three important things you should know when planning to join the Swoondle Society, and start trading your stuff;
Sending your stuff
Requesting for your kit: To Start Trading your Children's Clothes: Opening your shipping bag, and fill it with your children's old clothes that does not fit them anymore. After this, you will be expected to sign up for a plan, or you can get the Swoondle $5 kit, which is delivered with a prepaid shipping bag, and a $5 Swoondle credit. Then you wait for the delivery of your kit between 3 to 5 days.
Start Trading your Children's Clothes: Opening your shipping bag, and fill it with your children's old clothes. Fill it to the size of a standard pillow, and then mail it to the Swoondle Society.
Evaluating and processing your stuff
Processing the bag: the evaluation process starts with checking the content of your bag. Upon receiving your mail, you will receive an acknowledging mail of what you sent. Work then starts on sorting the clothes, photographing them, and valuing the item you sent. The evaluating period always lasts for five business days.
The process of evaluating your goods start with ranking them on a scale of 1 to 5. Each item is assigned to this number based on the brand of clothing, the condition of the clothes, the type of clothes, the demand and supply for such clothing, and the size of the clothes. If there are ones that are not accepted, they will be recycled or donated to charity.
You receive trade balance: upon valuing your package, you will receive your trade balance. This will be posted to your account; you will receive an email subsequently that contains the trade balance and your level details.
Shopping for what you desire
Trade out what you want: you can then proceed to search for items you wish to own. Your trade levels will guide you; anything picked within your trade level is free. If you wish to pick items outside your specified trade level, you will be required to make payment for the difference in the material. The good thing is, if the items you donate are of high quality, you stand to pick high-quality items too, and vice versa.
Picking a plan: even if you are not an existing customer, you can still shop for what you desire. You will be required to pick a trading plan while you are preparing to checkout, this will then help you get your trade ticket, while you also get to benefit a $5 credit for being a member.
Why make use of the Swoondle Society?
This is one of the popular questions many ask, why Swoondle? There are several reasons you should go for the Swoondle Society, and they include:
Better for your family
Swoondle is better for your family. Their services let your kids know the benefits of sustainability, and why they should choose trading over fashion.
Highly affordable
You don't get to spend more money. With just $5 or less, you can start trading for items with high-quality.
Better for the earth
The Swoondle Society is designed to help reduce manufacturing pollution, and also help reduce textile waste, something that benefits the whole planet.
Easier for you
While you sit in the comfort of your home, you can send your items in your pre-paid shopping bag, and trade the items you have for the ones you need easily.